re
think
your workspace
We create spaces for people to do their life's best work with the backing of a robust community. Be it a shared working space, or a private office suite, we have designed beautiful offices at stunning locations with fantastic views.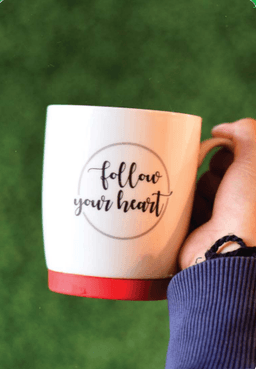 The workplace of today has changed radically. Old rules are getting broken. Today, people are resisting the urge to comply with traditional office structures by breaking down corporate hierarchies and redefining business culture.
The rise of new social developments has put Work Hall in a unique position. The newly vigilant world has brought diverse demands for office settings that allow for safety, sanitation, choice, and flexibility in running a business. More than ever, there is a need for a flexible workspace that offers more to you and your business than any corporate norm.
Before starting Work Hall, we knew we didn't need another office building. We needed high-powered workspaces, where people could collaborate and grow together. We wanted to create a physical, social network inside a building where everyone belonging to different businesses could come together and work as one vibrant community with opportunity and accessibility.
Whether you need a shared or virtual workspace or a private office suite, Work Hall creates an environment for evolving businesses to grow. Alongside other inspirational workers who are adept in their profession is a sure way of promoting collaboration. Our skilled team of creative heads, architects, designers, and managers excel at redefining experiences that increase productivity and encourage talent retention.
our plans are designed to cater to all your workplace needs

air
Access to an open spot in our shared space. You'll choose a new spot every time you come in. Hook your laptop, pick a desk, and get to work.

Best for:
Freelancers and consultants
Individual owner companies
x
Assigned, permanent stations in our shared space. Rent a desk of your own and return to the same location every day. Desktops may be set up and left overnight.

Best for:
Startups and small companies
2-3-person silos
box
Lockable private office suite in a fully enclosed space. Available for teams of any size, our private offices give you secure spaces and a way to keep things more confidential.

Best for:
Team spaces
Growing teams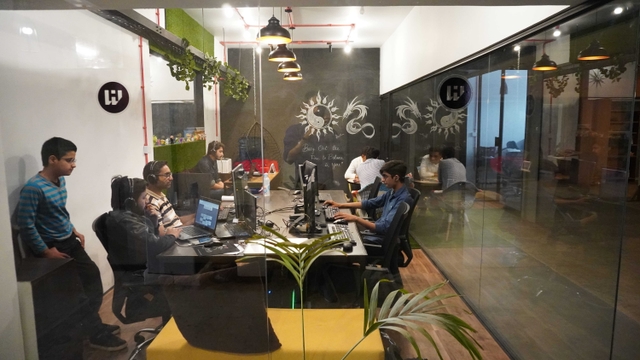 Weaving design
with community
Work Hall's design philosophy is centered around members of our community. Well-designed spaces are not just a question of taste or aesthetics. They shape our ideas about who we are in the world, what work we do, and what we deserve.

The magic happens when our prominent multicultural family members are willing to drop everything in a heartbeat to help out a fellow Work Hall member. We think that's what truly sets us apart.
Spirit of
the place
We strive to reimagine, reshape, and re-humanize the architecture of our spaces to encourage human connection, support innovation, and provide an opportunity for all, and that is our genius arrangement.

Our spirit lies in love for connecting people and building businesses around a meaningful society. It has a lot to do with staying true to who we are as an extension of ourselves because that's what matters the most to us - doing what we believe is great work.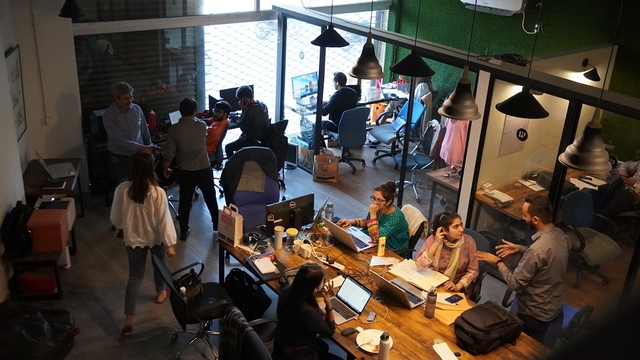 Community
is our soul
Work Hall is a community powered by people from different backgrounds and beliefs, each with a beautiful story to tell. These organic interactions bring our office space to life because it gives a feeling of identity and belonging.

Our community nurtures collective growth amongst individuals. We believe in fostering a competent tomorrow where diverse ideas and businesses can flourish under one roof. We follow our hearts, and we believe that we are more powerful when we empower each other. The art of running and setting up a business is flexible, just like the plans we offer. Being around all kinds of businesses brings us two steps ahead of the evolving needs of the modern-day workplace.